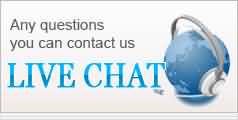 2017-07-21 23:42:44 Nola

Extremely Cheap. Didn't arrive within 30 minutes, but contacted live support and they were very helpful, making my coins come through instantly after our talk. Will definately buy from again!!

2017-07-21 19:11:34 Sam

woow... after 7 minutes i got my coins!! i'm so happy right now thank you so much!!

2017-07-21 15:28:55 Francis

their service is very good, i put the wrong player on the market, but they has enough patience, trade very successfully, thanks!

2017-07-21 11:37:42 Marks

About my 8th time on here to reliable

2017-07-21 08:41:22 Tanguy

quick service and cheap better thany any other site

I got 200k in like 2 min!